Bring your business to life in the eyes of the consumer through videography. Video content is an engaging and visual strategy to reach target audiences across all platforms in an organic manner.
With the use of auditory and visual storytelling, we can increase conversation rates and generate awareness of your brand in an appealing way to which the audience is able to witness the functions of your business. Dynamic content drives outstanding results and catches audience attention in a way you wouldn't think is possible. It increases word-of-mouth, which is a VERY effective way to reach other potential consumers. That's why we want to provide you with the most appealing, versatile and shareable mediums. 
Video content is used to help deliver a message efficiently whilst also striking an emotional chord. The end result is to develop a strong relationship with audiences who enjoy the content posted on your socials. On top of this, we believe video content should be kept short, but build curiosity to keep them wanting more.
Video content enables the audience to grasp an insight into the unique culture of your business further prompting a relationship to which the audience will feel familiar with the staff and understand the dynamic and values of the business. This helps consumers feel more confident in the product or service your business offers and promotes a sense of trust in its quality.
We believe video content should be kept short, but build curiosity. That's why we offer Tik Tok services as one of the platforms to choose from. These videos rely on the sounds, effects and trends happening across the app. Depending on your audience will determine whether or not this platform is suitable for your business page.
At Rhino Social we offer great opportunities for your business to work alongside professional videographers to capture your business in action under the guidance of the Rhino team. We have equipment that will strengthen the quality of your content including drone footage to achieve a birds eye view! and a gimbal setup to assist the quality of shots needed to be taken on a phone for content on tik tok
Relationships between brand and consumer can be built based on big ideas, which fuels growth as a business and audience interaction.
We design graphics with passion and energy to encourage audience interaction. Graphic design is a visual communication through the use of typography, photography and illustration. By applying our layout and design techniques across Instagram and Facebook, we are able to meet your specific needs and focus on what your intended audience wants to see. The aim here is to increase engagement and exposure online for your business. Don't be mistaken, the Rhino team are MARKETERS. Anything of higher level will of course be outsourced and sent to an expert graphic designer.
Although a big aspect of creating graphics is the design itself, we also take into consideration the strategy and meaning behind it. We believe that every piece of content or advertisement should have a purpose, and adds value to the business page as we strive to achieve high quality content that will help differentiate your business from competitors. We always steer away from salesy graphics, because all that does is drive customers away! Instead, we provide valuable graphics that interest and engage users in your products or services. This is much more tactical, and ALWAYS results in sales and generates leads in time.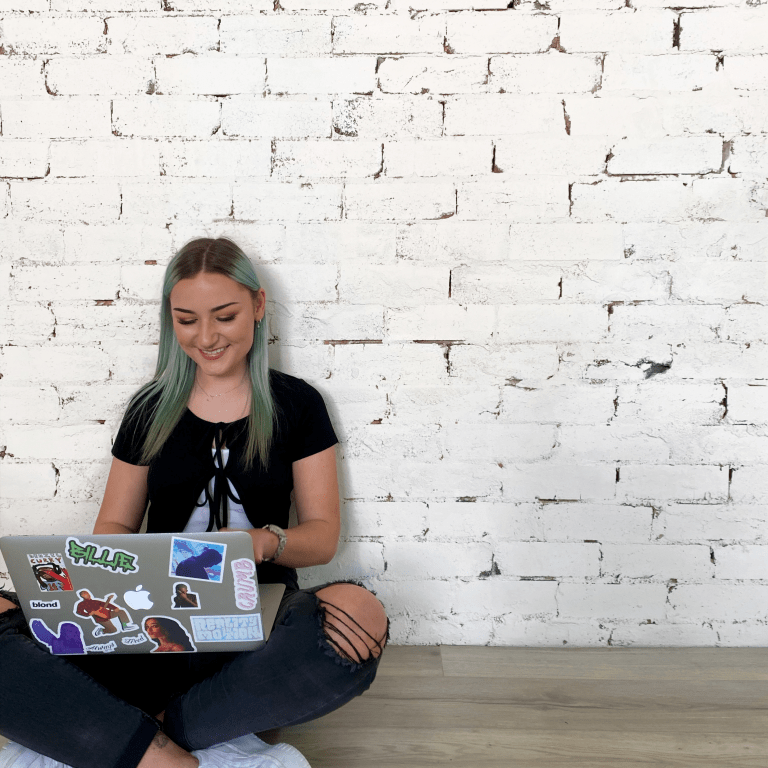 Embedding your businesses branding into graphics, such as applying the unique colour palette and fonts established in the branding kit creates a consistent appearance to which your audience will be able to identify the posts of your business immediately. Our graphic designs will help make certain that your business looks professional and reflects in the best way. Graphic design is greatly beneficial in regards to a form of high speed communication, as your audience is able to digest complex information in a faster and comprehensive manner achieved by the visual techniques employed.
Here at Rhino Social, we strive to display your business online in an engaging way that prompts a response from your target audience by using software that will allow us to produce high quality graphics. We provide your business the opportunity to review what we create before we schedule to ensure we both meet and exceed your expectations.
Download Our Influencer Case Study
Do you want to grow your business?
Social Media Marketing Strategy Creation
Because social media goes far beyond simply clicking 'Post'.
Audience Analysis & Management
We help to be seen by the right people.
Lead Generation & Maximisation
Forget the vanity metrics – we're here to get you sales.
Facebook And Instagram Advertisements
Find a mass of new buyers and surpass your competition.
We Believe In Hard Work And Dedication
That's the Rhino story – No B.S, no vanity measures in your reports, just genuine results and ROI.

If you'd like to start making Social Media work for you, drop us an email: hello@rhinosocial.com.au, send us a DM, or even a carrier pigeon.

…just don't ask for our fax number; if you still use faxes, we can't help you.