Traditional marketing Services
Traditional marketing doesn't necessarily mean it's old fashioned! The key to a successful campaign and marketing strategy is to find the right balance between traditional and digital marketing. When you choose traditional, you are also choosing a memorable, permanent and impactful way to target consumers. Look at your specific marketing needs, consider your budget and understand your target audience before you decide which path to take! Let's see what we can do for you…
Being immediately recognisable is the prime purpose of branding. Branding has a central focus on how a business wants consumers to perceive their products or services, and being consistent is crucial when building a distinctive brand that your audience can recognise. Branding to us relies on composing a unique branding kit that establishes the distinctive appearance of your business in regards to the colour palette utilised in all types of graphics and content, the choice in visual media as well as the tone used in blog writing and copy.
The oldest and most basic form of mass communication! Want to feature in a magazine or newspaper? Let us take care of liaising with the journos and editors to score you that special feature! Perhaps you want to be on a poster or send out direct mailing? We can organise these from start to finish!
Despite the effect of the Internet, broadcast provides great reach for businesses! Looking to reach a larger audience? Then broadcast is the way to go! Television is still one of the most creative forms of broadcast media because there's an ability to tell visually compelling stories infused with effective emotionality and humour. Whereas radio has a quicker turnaround than any other traditional marketing. This can be ideal for local businesses who want to show community engagement and still connect with a local audience of consumers.
Looking to increase brand awareness? Why not try out brochures and leaflets so they are there to give out to potential customers and the general public. Another useful thing to have on hand is business cards! We design to fit your brand image and organise printing, so you don't have to worry about it.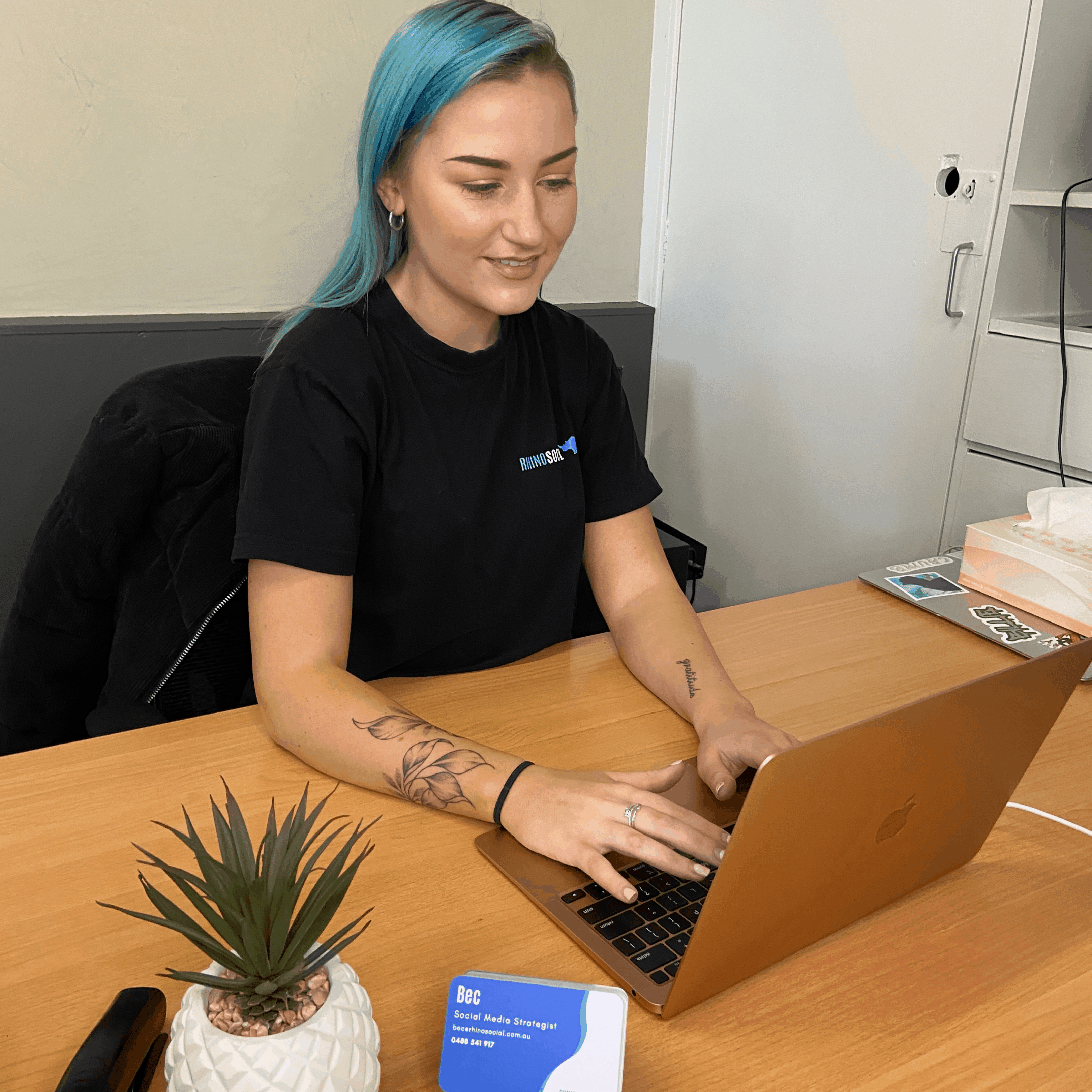 Do you want to grow your business?
Social Media Marketing Strategy Creation
Because social media goes far beyond simply clicking 'Post'.
Audience Analysis & Management
We help to be seen by the right people.
Lead Generation & Maximisation
Forget the vanity metrics – we're here to get you sales.
Facebook And Instagram Advertisements
Find a mass of new buyers and surpass your competition.
We Believe In Hard Work And Dedication
That's the Rhino story – No B.S, no vanity measures in your reports, just genuine results and ROI.

If you'd like to start making Social Media work for you, drop us an email: hello@rhinosocial.com.au, send us a DM, or even a carrier pigeon.

…just don't ask for our fax number; if you still use faxes, we can't help you.