We get it, you want to connect with your audience, but how can you achieve this as a brand through social media? Effective social media copy is a great way to connect with existing customers and gain further reach by adding personality to your brand and inviting consumers to share your content. We've decided to share some of our top tips for composing social media copy to give you a hand in growing your online presence!
Tip #1 — Be natural: to ensure that you retain authenticity and that your copy reads smoothly, write as if you were speaking aloud. There is nothing worse than reading through a lengthy caption that sounds scripted and robotic, and these captions are far less effective in converting genuine customers. To get the most out of your copy, keep it natural. If writing conversationally means you need to be a bit more informal, go ahead! Take a look at the burger restaurant Milky Lane's informal Facebook post copy which exemplifies authentic writing: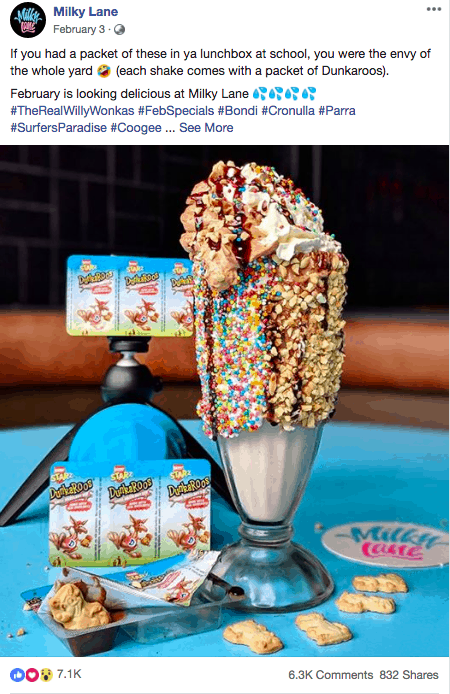 Writing in this tone evokes curiosity among your customers and invites them to be a part of the conversation. A well-written copy leads to further discussion through comments, shares, tags, etc. and overall more engagement and reach for your content!
Tip #2 — Tailor your copy to your audience: Know your customers! Ideally you should have a good sense of who your target demographic is, so make sure you write in a style that is appropriate and appealing to them. Take a look at the content of your competitors and see which writing styles are performing well and which are ineffective, noting the nuances and tone in their language. It doesn't have to be complicated — take for instance, the quirky captions seen in the below Instagram caption from clothing brand, Dolls Kill: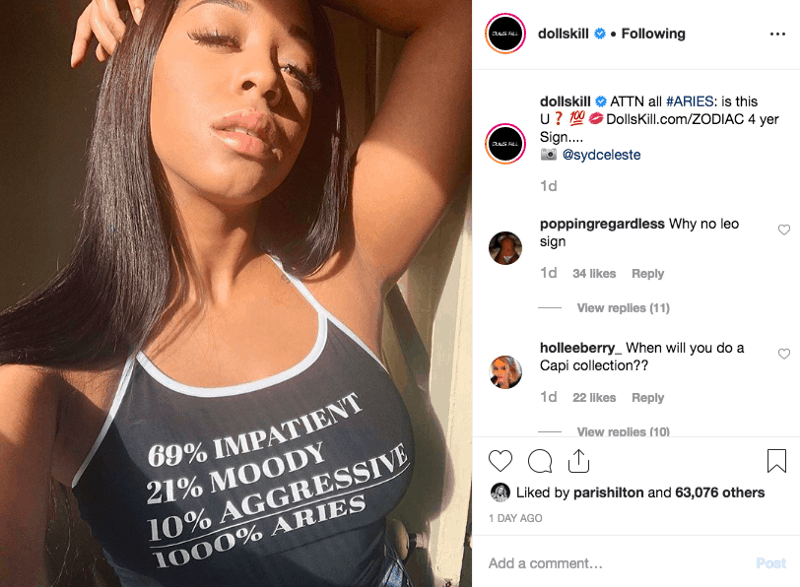 The slang style of writing Dolls Kill employs is no accident. Instead, it shows they have a clear understanding of their niche and demographic, and are able to personify their brand in a manner which appeals to this demographic.
Tip #3 — Ensure that visual features and text copy complement one another: Facebook posts with visual elements perform 53% better in terms of engagement than those which are predominantly text. Utilise the visual elements of your posts and make sure these mesh well with the copy you are writing. Visual elements can include key points from your text to entice your audience to read further, or phrases targeting the ideal audience for the post. Take for instance, camera brand Nikon's post explaining silhouettes in a beautiful way. This perfectly compliments the visual element of the post and suits their target audience, that being photographers or those interested in photography.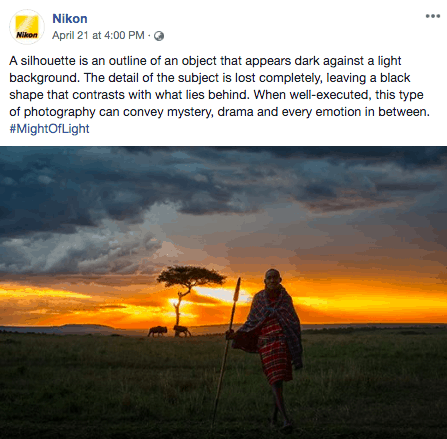 Next time you're writing up a post, try implementing these 3 simple tips and see what the response is like. We're sure the authenticity will resonate with your audience!
And of course if you need a hand, just get in touch with our friendly team.