Get the most out of your Facebook ads by understanding the forms and functions of the different audiences!
Facebook provides a multitude of features which can greatly improve the reach and effectiveness of your ads when applied well. One of these is the 'audiences' feature, and more specifically the 3 key audiences: custom, lookalike and core audiences.
NOTE: Before you look too deeply into targeted audiences, ensure you have a Facebook pixel set up on your website. A Facebook pixel is a piece of code that is embedded on a website to track visits and actions, and overall effectiveness and conversion from your ads. This is an essential tool for retargeting audiences and optimising your Facebook advertisements.

#1 — Custom Audiences: this involves utilising existing customer data as retrieved from email or phone lists, those who have previously engaged with your posts, users of app, website visitors measured through Facebook pixel tracking, etc. Facebook breaks this down into categories of 'loyal and potential customers', 'web visitors' and 'mobile app users'. Facebook ads targeted to custom audiences generally convert well, as they are being presented to consumers who already have an interest in or have purchased your product, or who have engaged with your content.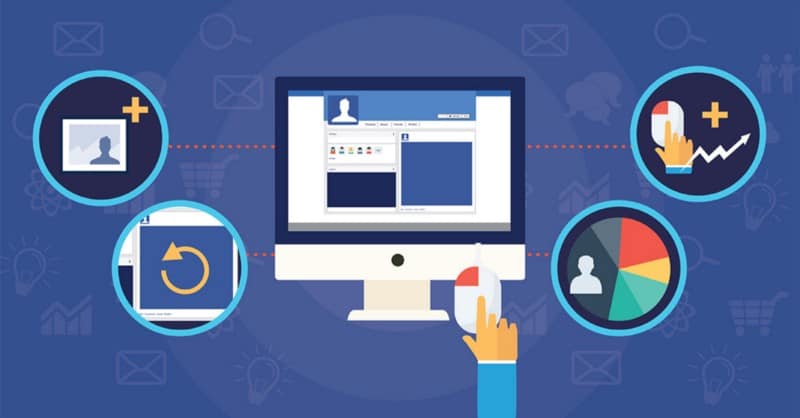 #2 — Lookalike Audiences: Lookalike audiences are those who are likely to be suited to your product or service based on the demographics of those who have engaged with you previously. They can be based on people who have watched your videos, email subscribers, lead action on your website, page likes, and more. Basically, Facebook gathers information from all the data points of each user such as their interests, online behaviours, demographic and more to find users with similar qualities. As these lookalike users share similar characteristics to your current audience, they are likely to also be interested in your product.
The Lookalike audiences tool allows you to create anywhere from a 1% (most similar) to 10% (broader) likeness match based on your current audiences. Such percentages differ in reach per country, with each percentage representing a portion of the Facebook users for that country. For optimal results using this feature, aim to target a small, specific group based upon your warmest (most engaged) existing leads.

#3 — Core Audiences: Facebook allows advertisers to by target specific demographic groups based on interests, location, age, sex, connections, behaviours and more. For example, a company offering high-end furniture and homewares may wish to target families with a high gross income, living in wealthier suburbs. This ensures that they are avoiding a large-scale scattergun approach, and avoiding those who may not be suited to the product.

And finally, if none of these audiences exactly fit what you're after, you can always combine elements of your Custom, Lookalike and Core audiences to tailor the perfect match for your ad conversion.
Take a dive into Facebook's advertising features and see what you can do with your customisable audiences!