When it comes to social media for business, there is an overwhelming amount of information out there to explore. However, with conflicting advice being thrown around, we often find that people are left with more questions than answers. To help provide some clarity, we've put together the 6 questions we get asked the most.
1. Should my company use social media?
Call us biased, but we recommend every business to have a presence on social media. With the continual growth of platforms like Facebook, Instagram and LinkedIn, it's important that you don't end up being left behind. Social media provides a space to connect with your customers and a further audience is a different way, with great opportunities to give your brand a voice.
…and if you're thinking 'but my customers aren't on social media', 11.23 MILLION Australians have a Facebook account, so chances are that your customers are among these!
2. What should I be posting?
The key term here is value. Everything you post should provide value to your audience, whether this be through content that is informative, entertaining, educational or more. Consider this – your posts are being shown in the same feed as posts from people's family, friends and interests, so your posts need to fit into this format. Before posting something, put yourself in the shoes of your audience and ask yourself, "if I was sitting on the couch at home scrolling through Facebook, would I click on this?".
Get creative, try different formats and see which works best for you and your audience. Maybe you'd like to share a video on 'things you should know' about a topic in your industry, or a blog article with a recipe using your products. Some types of content you might like to post could be:
Informative videos
Tips & tricks
Infographics
Blog articles
Podcasts
3. How often should I post?
In terms of frequency, we recommend posting every two days, or at least a few times each week. At first this may sound like overkill, but keep in mind that most people who have liked or followed your page still won't see every single thing you post. With frequent posts going up each week, try to avoid becoming repetitive and instead utilise different forms of content (as listed in the previous question). So long as posts are valuable and interesting, it's beneficial to stick with regular posts.
4. Do likes and followers really matter?
A common misconception about social media marketing is that it's all about likes and followers. Let us assure you, this couldn't be further from the truth! With countless apps and websites offering fake and high-volume engagement, may brands have gone down this route for the purpose of social proof.
Social proof is important, but only if the engagement is real and relevant. In this sense, likes and followers can be a good measure of how well-received your content is, but try not to focus too much on these numbers. Put out valuable content, run effective ad campaigns, and your likes and followers will naturally flourish!
5. Should I engage with big influencers or micro influencers?
When people think of influencers, they often jump straight to the Kylie Jenners and Lionel Messis of the world. Sure, for large brands who can afford this high spend, this might be a good route to go down. However, we often find it's more effective for brands to regularly engage with micro influencers… and not just to cut costs.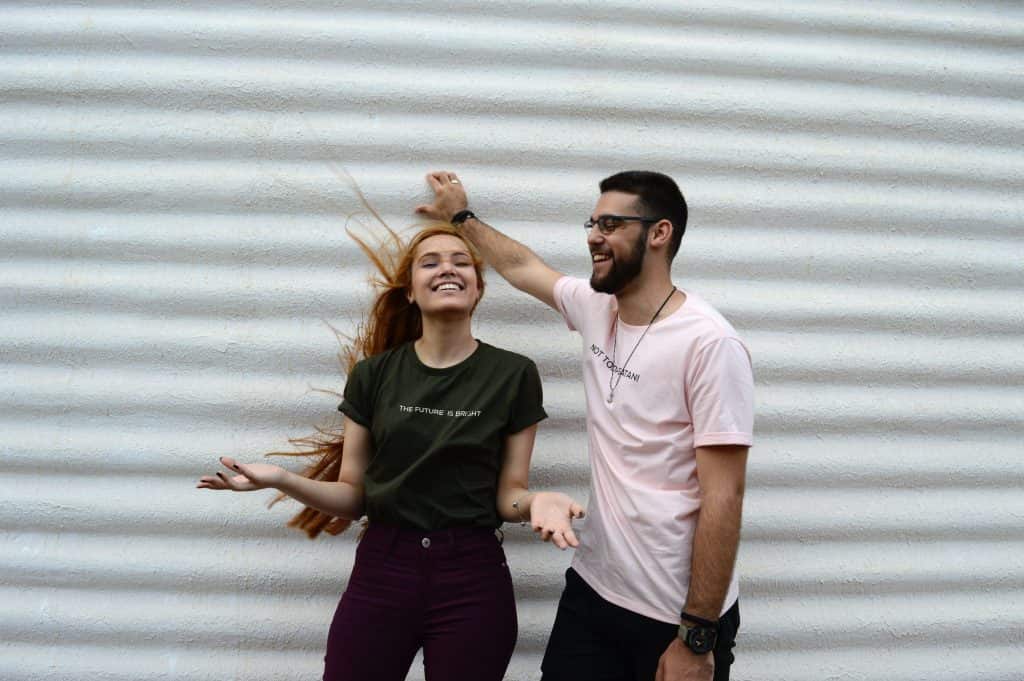 Unlike huge celebrity influencers, micro influencers usually have a personal relationship with most of their followers. Picture this scenario for instance:
Your son plays soccer and needs a new pair of boots. Lionel Messi, who your son idolises, is sponsored by Adidas and is featured in their ad campaign for their latest soccer boots. When you take your son to his soccer training, his coach chats to the team and asks that they all buy the new Nike boots, and assures that these are the best on the market. Who do you think you'll end up purchasing from?
With the close connection micro influencers have with their audience, these people are perfect for smaller companies to engage with!
6. What if I get negative comments and attention?
This is a question we get asked pretty frequently from business owners who are torn about starting on social media. Of course, by opening up new channels of audience interaction, you are inherently opening up a new place for negative comments.
Considering this, it's important to weigh up the pros and the cons. With the immense opportunity social media provides to give your brand a voice, connect with the right people and generate a new stream of leads, it's clear that the risk of negativity doesn't negate the benefits.  The more likely outcome is that you'll have plenty of positive comments and interactions coming through, especially if you get creative and add value with your posts.
We hope this has helped answer some of the questions you may have had about social media for your business, and questions you might not have thought of!
If you'd like to share your experiences and learn more about social media marketing alongside other business owners, come join our Grasslands Community on Facebook. We hope to see you there.