The importance of brand image in building relationships with your customers
Who really are you as a brand? Often there is a tendency to focus on the quality of the product or service being provided, but brand image is overlooked despite being arguably the most important element to draw in and retain customers. It is essential to produce authentic and emotive content for consumers to attach to, and in turn drive more traffic to your brand itself. To put it simply, although customers cannot emotionally attach to the quality of your product or service, they can emotionally engage with your brand image.
Do you give your customers something to identify with? Do you engage their emotions and empathy?
Think of your brand image as a story. You know all the ins and outs of your business, you know why you started and why you continue along your journey, but how do you get this story across to an outsider?
The content you present should be a manifestation of your image as a brand. For example, the clothing brand Showpo breaks up their feed with posts that engage with their target audience — young women. These posts do not feature or mention any of their products, but instead create a discourse that their audience can identify with. In turn, Showpo is brought to life as not merely a clothing label, but a live community and a brand that customers are invited to engage with.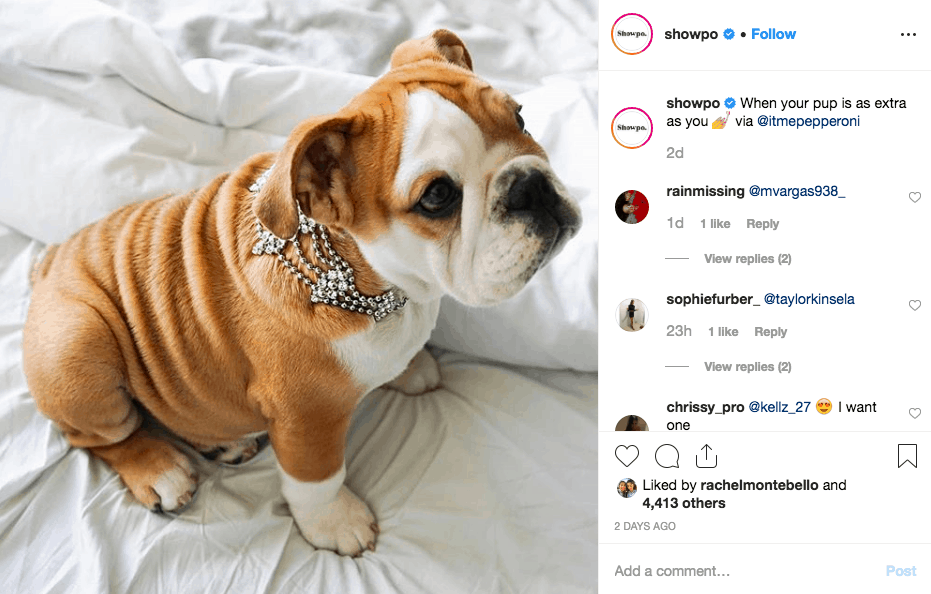 How do I present my 'why'?
Every interaction made is an opportunity to drive brand image and showcase your 'why'. Whether it be a Facebook post, the graphics and format of your website, articles you share, or even the way you respond to customer enquiries — these are all opportunities to put the values and beliefs of your brand on display.
Have fun with it! A great way to develop customer loyalty is to give your customers some insight into your company and provide them with a personified brand they can identify with. For example, if you are a clothing brand you may try posting regular 'production' videos on Facebook, Instagram, or YouTube, such as demonstrating sketch-ups of designs or showing the work of your seamstresses during production. This method allows you to add a personal touch but still feature the product itself, therefore inviting customers to engage emotionally, provoke curiosity about your brand and develop a loyal customer base.
Take for instance Swarovski's atelier line, 'Kaput', in collaboration with Jean Paul Gaultier. The video below acts as promotional content for the 'Kaput' line, though it does so through an emphasis on the beauty in Swarovski's creative processes and insight into the production processes. Additionally, Jean Paul Gaultier shares his story which aligns with and emphasises Swarovski's values. Notice the manner in which the 'why' of their brand is represented throughout the video:
Swarovski may have had Oscar-nominated filmmaker Eric Valli to capture their story, but on a smaller scale the same principle still applies. Take for instance, the 'mock up' design Instagram posts by sportswear brand, STAX. These posts provide consumers with insight into the behind-the-scenes processes of designing their clothing line, allowing for a more personalised approach to new launches. Don't be afraid to get a little personal like this — your customers will enjoy seeing the human side of your brand and it'll help you gain their trust!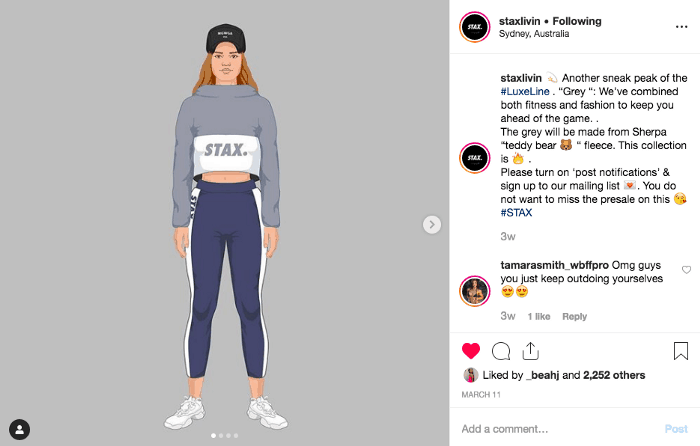 Don't put your brand image on the very bottom of your checklist — instead strive to create an inviting community and emotive discourse surrounding your brand. After all, you may have the best product on the market but until people are engaged enough to make a purchase from you they will never find out!